Kareem Hypermarket employs JRF beneficiaries under UNHCR project
11 Oct, 2021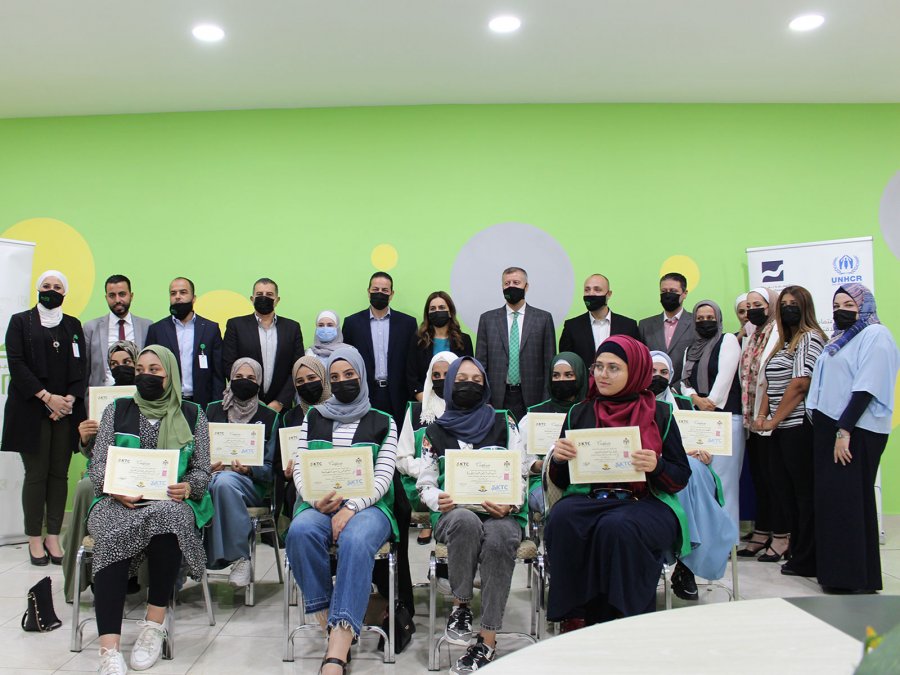 AMMAN - A graduation ceremony was held for 10 beneficiaries completing a series of technical training sessions in dairy production as part of a cooperation agreement signed between JRF and Kareem Hypermarket under the UNHCR-funded "Empowering Livelihoods through Mentorship and Revenue Alternatives" project.
Empowering over 5000 Jordanians and Syrian refugees across host communities through micro-enterprise and workforce readiness, the project aims to help leverage the socio-economic well-being of local communities in Amman, Zarqa, Irbid, Karak, and Aqaba in partnership with the Ministry of Labor.
"Empowering local communities through workforce readiness and entrepreneurship training are key pillars in combating unemployment and alleviating poverty, especially in the aftermath of the pandemic," points JRF's Director General Enaam Barrishi. "JRF realizes this vision through developing strategic and sustainable partnerships with the private sector," Barrishi adds.
JRF has also signed an agreement with Kareem Hypermarket to sell Al Karma Kitchen's products across Kareem's branches in various governorates.