PepsiCo Foundation, JRF Partnership Supports Women Empowerment Programs
08 Apr, 2023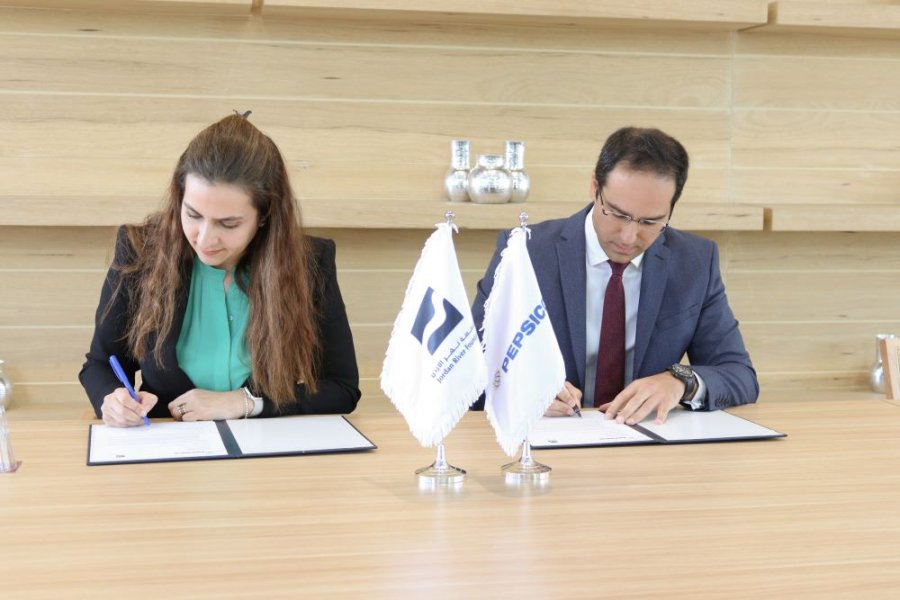 AMMAN – PepsiCo Foundation has renewed its partnership agreement with the Jordan River Foundation (JRF) as part of its continuous support of women empowerment programs and interventions implemented by JRF across Jordan's governorates.
Marking International Women's Day this year, PepsiCo's charitable arm has extended its support of JRF's Social Enterprises designed to leverage the livelihoods of thousands of women and refugees through trainings in vocational skills and workforce readiness.
"Our partnership with PepsiCo Foundation is a renewal of the company's belief in JRF's community empowerment projects designed to enable local communities become self reliant, productive and entrepreneurial at heart, which in turn is helping us address the socio-economic challenges related to unemployment and labor market needs," points JRF's Director General Enaam Barrishi.
Under the extended partnership, PepsiCo Foundation will support JRF's social enterprises: Karma Kitchen and Jordan River Designs, both of which were launched to help empower women through culinary arts and handicrafts. The PepsiCo grant will help JRF create 60 new job opportunities for local community women, enabling them to provide for their families and increase women participation in the labor market.
"PepsiCo and the PepsiCo Foundation are proud to extend their partnerships with the Jordan River Foundation; supporting women all across the Kingdom, which is an integral part of PepsiCo's strategy and vision for positive change and community empowerment, as we continue to build a better future for women through initiatives addressing workforce readiness ," points Wael Ismail, Vice President Corporate Affairs, MENA and Pakistan at PepsiCo.