JRF And JES Enter Partnership Talks
05 Feb, 2017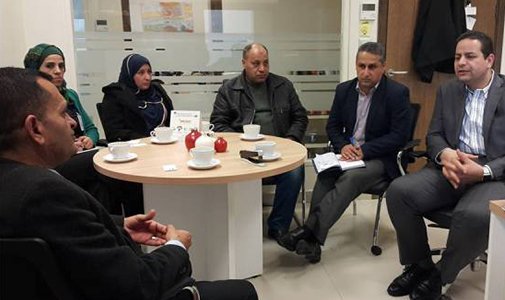 Dr. Mohammad Hourani, Training and Consulting Division Director at the Jordan River Foundation (JRF), has met with the president and members of the Jordan Environment Society (JES) to discuss cooperation opportunities between the two regarding training courses, as well as various projects.
Dr. Hourani highlighted JRF's commitment to achieving its mission of empowering Jordanians to reach their full economic potential, and instilling values of cooperativeness, social equality, responsibility and sustainability. JRF has launched several projects that aim to increase employment opportunities, as well as improving individual and institutional economic status.
JES president Ali Fraihat has called on JRF to consider a partnership between the two entities, where JRF can support and help implement various training programs and projects, especially ones that pertain to the environment. The partnership could also see JES benefitting from JRF programs implemented in Amman and other governorates.