AGC, JRF Agreement Supports Women, Youth Beneficiaries in Aqaba
26 Feb, 2023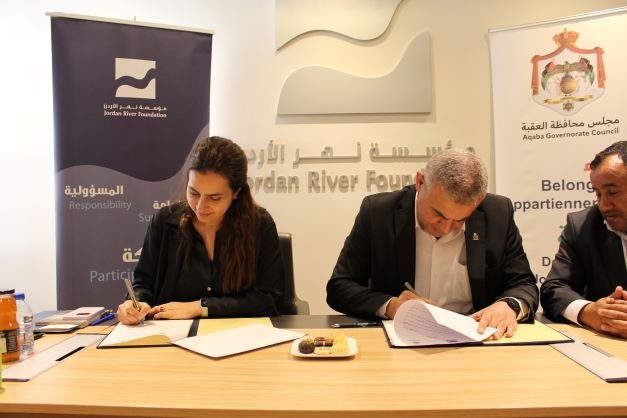 AQABA (Petra), Amin Al-Ma'aytah - JRF has signed a cooperation agreement with the Aqaba Governorate Council supporting trainings in women and youth empowerment across the southern governorate. The agreement, signed by JRF's Director General Enaam Barrishi and AGC Chair Imad Amr, paves way for capacity-building interventions for women and youth under the foundation's Community Empowerment Program, including psycho-social support, self development, entrepreneurship, workforce readiness and financial literacy.
The agreement will help JRF reach beneficiaries all across the southern governorate including remote areas through the Queen Rania Al-Abdullah Center for Community Empowerment. Other youth related projects will include trainings in social innovation, IoT and AI in addition to family centered activities addressing sound parenting, child safety and the socio-economic empowerment of women.
AGC Chair Imad Amr reiterated the need to muster efforts to increase women's participation in the labor market, as the kingdom's female labor force participation rate remains below the 15% mark. Barrishi, meanwhile, underlined JRF's continuous efforts to help women create sustainable livelihoods through trainings in employability skills, especially for women living across Jordan's underprivileged areas and poverty pockets.