ASEZA and JRF Launch Capacity Building and Job Placement Program in Aqaba
05 Feb, 2018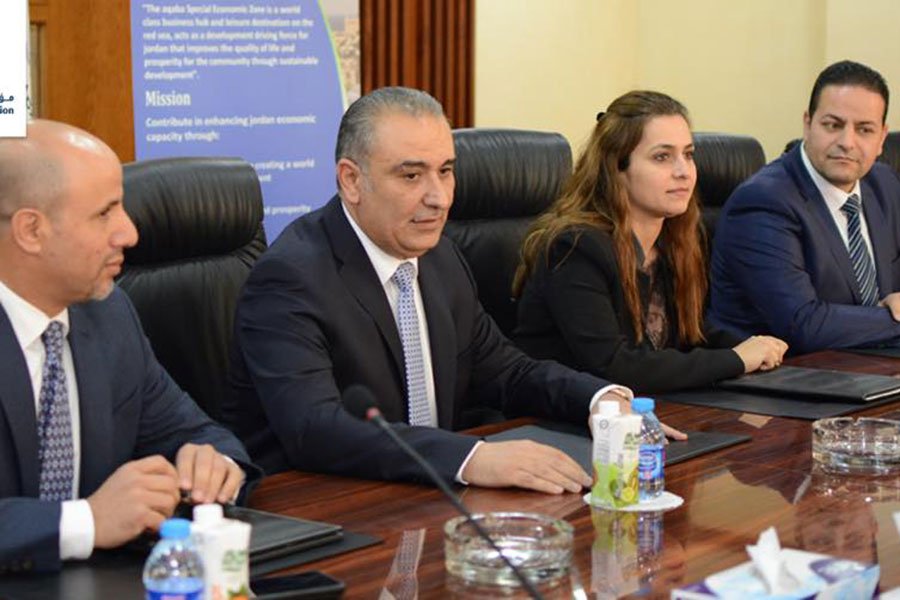 The Aqaba Special Economic Zone Authority (ASEZA) and the Jordan River Foundation (JRF) have signed a cooperation agreement launching the "Capacity Building and Job Placement Program" as part of JRF's continuous efforts to leverage Aqaba's local workforce, offering training in job performance skills aimed at nurturing a work culture compatible with the needs of today's knowledge-based economy, and responding to the demand for qualified human resources, driven by an increase in investment projects across different sectors in Aqaba, mainly in tourism and hospitality, industry, mineral resources, as well as agriculture and livestock.
The agreement was signed by ASEZA's Chief Commissioner HE Nasser Shraideh, and JRF's Director General Ms. Enaam Barrishi. Shraideh commended the agreement signed with JRF, which is expected to increase employment opportunities for Aqaba's local workforce via training and capacity building, which in turn would help reduce unemployment rates among youth and alleviate job placement burdens within the public sector.
Barrishi, JRF's Director General, stated that the aim of the agreement is to provide 100 jobs for youth in Aqaba in cooperation with ASEZA, through workforce readiness training, which in turn would qualify them to join the private sector, capitalizing on JRF's record of accomplishment in working with over 200 local authorities across the Kingdom in youth empowerment and entrepreneurial capacity building.