JRF Concludes Workshop on Labor Law, Social Security Amendments
13 Jun, 2022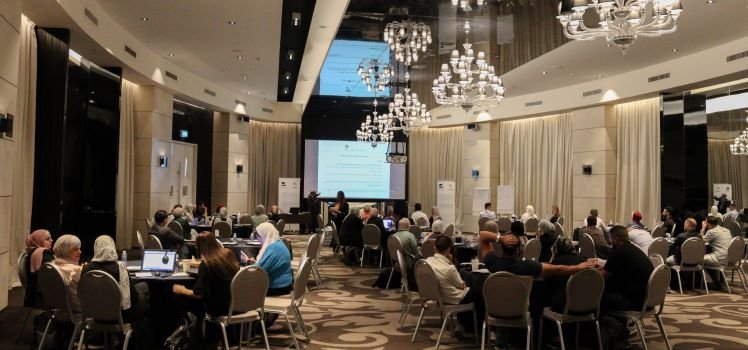 اAMMAN – The Jordan River Foundation (JRF) has concluded a special workshop addressing the impacts of recent labor law and social security amendments on JRF's job placement activities. The workshop was attended by beneficiaries and partners of the RDPP-funded project: Resilience through Livelihood Support for Vulnerable Syrian Refugees and Host Communities across Jordan.
Topics included labor and safety regulations, working hours, employee rights, obligations and benefits.
JRF's Senior Project Coordinator Rasha Al Badareen reiterated the importance of the project in improving the livelihoods of Syrian refugees and host communities across Amman, Irbid, Mafraq, Karak and Aqaba through a range of training programs designed for entrepreneurs and job seekers, focusing on project management, basic life and employability skills.