JRF empowers over 7,060 beneficiaries through Arab Bank's support
03 Mar, 2021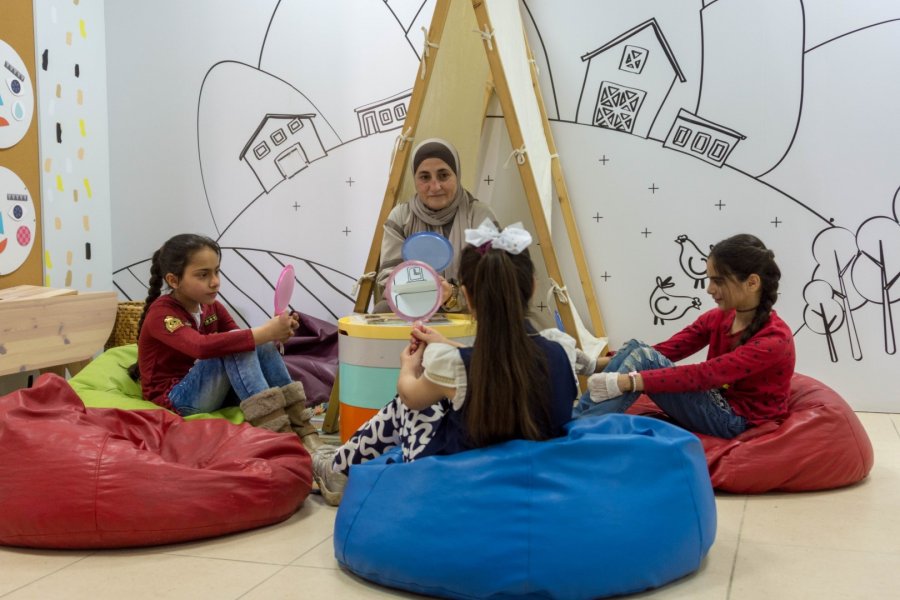 AMMAN – As part of its sustainable partnership with Arab Bank, JRF has been able to empower over 7,060 beneficiaries under the foundation's child safety and community empowerment programs, in addition to its social enterprise initiatives.
Over the past year, the foundation has closely worked with Arab Bank to leverage its child and family protection programs through a series of intervention, prevention and awareness services targeting children, adolescents and families, in addition to training sessions addressing sound parenting practices.
JRF's community hubs, The Queen Rania Family and Child Center (QRFCC), and the Queen Rania Al Abdullah Community Empowerment Center in Aqaba (QRCEC), offer a series of child, youth, women and parent-centered programs in partnership with local communities and institutions focusing on activities in art therapy, sports, agriculture, and edutainment. In addition, JRF was able to empower 60 social entrepreneurs (community women and refugees) under the foundation's Jordan River Designs project, including initiatives in partnership with IKEA.
"We're proud of our sustainable partnership with Arab Bank, which no doubt has contributed to strengthening the foundation's reach all across the Kingdom," notes JRF's Director General Enaam Barrishi. "We seek to empower more beneficiaries through this unique partnership via innovative solutions that advocate resilience, especially with the outbreak of the pandemic," adds Al Barrishi.