JRF hosts ECPAT's regional consultation on sexual exploitation of children
04 Dec, 2017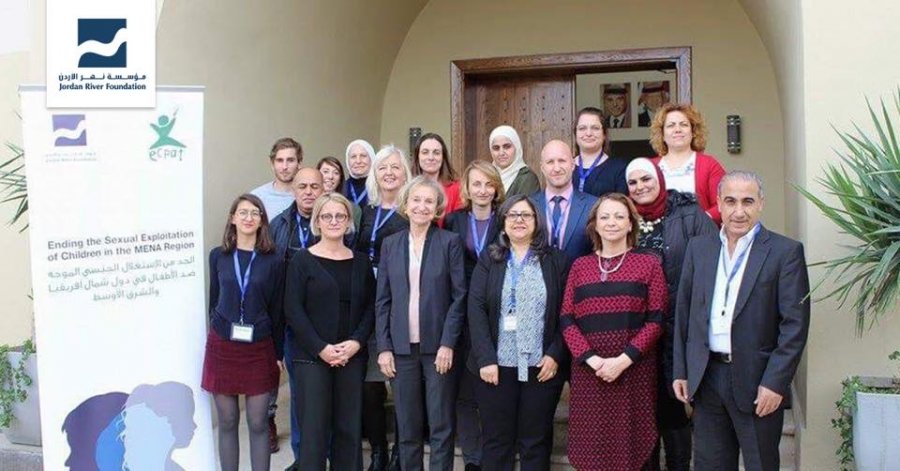 Amman, Dec. 4 (Petra) -- A one-day conference in Jordan will bring together, for the very first time, major stakeholders and experts to conceive a regional strategy to combat the sexual exploitation of children in the Arab World; a multifaceted topic that has taken centre stage across major organizations and communities in the region. The "MENA Regional Consultation on 'Ending the Sexual Exploitation of Children (SEC)'" aims to initiate a strategic partnership to promote and develop multi-sector cooperation solutions to curb the sexual exploitation of children in the region, according to a statement.
Hosted at the Jordan River Foundation (JRF) between 5-7 December, and in cooperation with ECPAT International, the Consultation will bring together key ECPAT members, regional and international organizations, including CARE International, UNICEF, UNHCR, and government agencies, to develop a collective action plan addressing SEC in MENA, it said.
The aim is also to explore and share the experiences of regional and international counterparts to better identify gaps and priority areas for a coordinated regional response to SEC, the statement added.
"We aim to achieve an improved understanding of the issue of SEC and its key manifestations in the region, strengthen collaboration among civil society institutions and governments concerning SEC in the region, and develop an outline for a regional strategy; preparing the ground for political engagement to address SEC more effectively," says Dorothy Rozga, Executive Director, ECPAT International.
"We are proud to host this special event here in Jordan at JRF. JRF has been a proactive advocate and instrumental player in the protection of children against all types of abuse, relying on key major areas of action: awareness, prevention and intervention," says Enaam Barrishi, Executive Director, Jordan River Foundation.
"To date, our Child Protection Program (CSP) has helped transform the lives of over 200,000 children and parents; adopting a holistic model that encourages genuine participation and the engagement of all stakeholders. This event takes our experience and knowledge of SEC to the next level; sharing and discussing best practices with key partners and stakeholders across the region," adds Barrishi.
Topics of discussion include: child marriage, online sexual exploitation of children, sexual exploitation of children in travel and tourism, as well as sexual exploitation of children in armed conflicts and refugee communities. Key participants and speakers include representatives of ECPAT and its members, Care International, UNHCR, UNICEF, in addition to JRF and other local non-governmental and governmental organizations.