JRF NET Agreement Empowers Youth via Work Readiness Interventions
01 Feb, 2023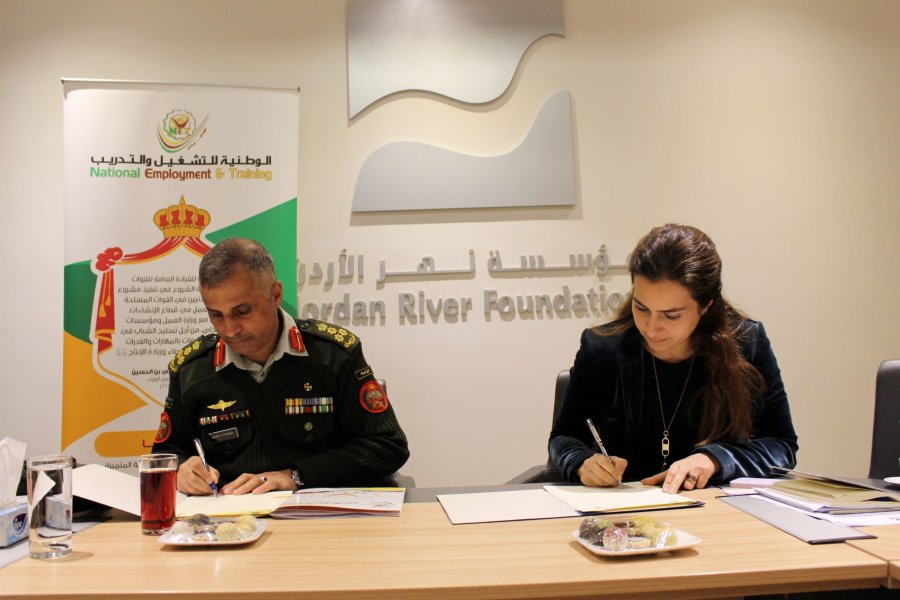 AMMAN - JRF has signed a cooperation agreement with the National Employment and Training Co. as part of its mission to empower youth across Jordan's governorates through trainings in vocational, technical and employability skills.
The agreement supports JRF's workforce readiness and job placement interventions across an array of projects launched and implemented under the foundation's Community Empowerment program; bridging the gap between soft skills and the needs of the local job market.
Under the agreement, signed by JRF's Director General Enaam Barrishi and NET's General Manager Brigadier General Sulaiman Al Faouri, both parties will develop training materials and programs designed to help youth tap into their potential as vocational and technical employees. "We look forward to working with JRF as we continue to contribute to Jordan's sustainable development, national economy and social security," noted Al Faouri.