JRF Signs Extension Agreements with 15 CBOs under "Makani"
01 Oct, 2021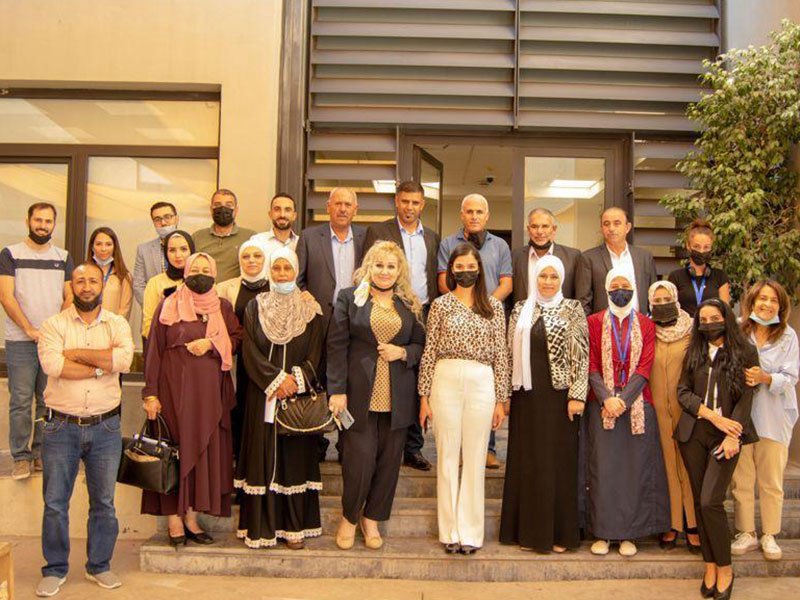 AMMAN – The Jordan River Foundation has signed extension agreements with 15 Community Based Organizations (CBOs) under the UNICEF-funded "Makani" project. The signing ceremony included discussions on workflow progress, major challenges, and ways to overcome obstacles. "Makani" centers operate across nine governorates; Amman, Madaba, Irbid, Mafraq, Ajloun, Balqa, Karak, Aqaba and Zarqa. JRF implements "Makani" to engage community members of all ages (Jordanians and Syrian refugees) in interactive edutainment programs designed to improve their social and emotional well-being. Additionally, Makani aims to promote and address children's well-being in a variety of ways. Each Makani offers age-structured and gender-specific activities
"Makani centers have targeted over 10 thousand beneficiaries since its launch seven years ago," points Makani's project manager Ms. Dareen Alqudah. "The project supports girls and boys, adolescents and youth to help them realize their full physical, cognitive, social, and emotional potential, through an integrated set of interventions and programs," adds Alqudah.