JRF UNICEF call for laws to protect children from online exploitation
14 Dec, 2021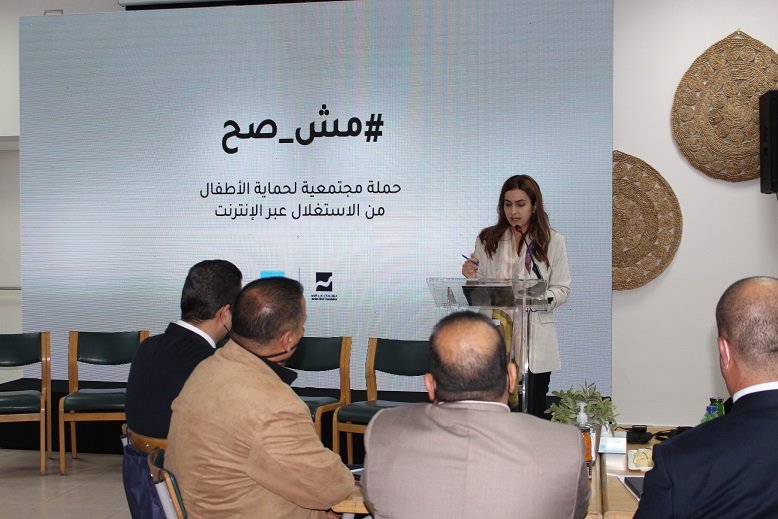 AMMAN — Participants in a dialogue organized by the Jordan River Foundation (JRF) in collaboration with UNICEF, called for the enactment of a legislation to protect children from sexual exploitation through the internet, stressing the need to raise awareness of the importance of reporting such incidents, according to Al-Ghad News.

During the session, attended by the UN secretary-general's Representative on Violence Against Children, Najat M'jid, and held on the sidelines of launching the second phase of the community campaign "Not Right," the participants emphasized the importance of raising community awareness on how to prevent child exploitation, noting that the most significant challenge is lack of knowledge of this emerging type of violence.

The meeting reviewed awareness efforts aimed at raising awareness among children, young adults, and parents through movies, informative materials, advice, and guidance to enable children and families to deal with situations that may expose them to online abuse and exploitation.

The campaign consists of short visual messages provided by a group of influencers, social activists, and family and children protection experts in Jordan, and includes advice and guidelines on the prevention of online sexual exploitation.

The campaign also promotes the JRF's helpline (110) as a family and a child line service. The service is confidential and free of charge, and it answers any question regarding ways to prevent all forms of abuse and exploitation in addition to the adoption of good parental practices through psychological support services and integrated referral within a national protection system involving a range of institutions, including the Family and Child Protection Service.

M'jid drew attention to the importance of positive upbringing and dialogue with children to build their self-confidence as well as to involve them in coming up with solutions and not just view them as victims.

Director-general of the JRF, Enaam Barrishi, highlighted the World Health Organization's figures suggesting that more than 200 million children around the world are exposed to some form of sexual exploitation every year, most of which occur online or are captured and posted online.

Barrishi said: "our role must be fixated, more than before, on educating children, youth, and families about the availability of services designed to protect them from sexual exploitation on the internet, and the solutions we provide through the JRF 110 helpline."

UNICEF's Jordan Deputy Representative Shairose Mawji said: "With children spending too much time on the internet, it is essential to maintain their safety and protection through effective protection. Children and parents must be empowered by being informed of the dangers on the internet, and by working together; public and private sector organizations and communities can take measures to ensure that children's experience on the internet is safe and positive."

Deputy secretary-general of the National Council for Family Affairs Mohammad Al-Zu'bi, noted Jordan's significant development in this area of work and called for a special legislation to mandate the protection of children.

Jordan established a specialized section at the department of Family Protection and Juvenile for sexually exploited children on the internet. The department is joining forces with the Interpol to track abusers. It is also playing a role in raising awareness through lectures in schools.

The "Not True" campaign is an extension of last year's public awareness initiative launched in partnership with UNICEF to protect children from online sexual exploitation, which has reached more than a quarter of a million viewers across all governorates via Facebook and helped raise awareness about the availability of helpline services by more than 8 percent.