JRF, ZINC, TechWorks launch FabLab across Jordan's governorates
14 Oct, 2022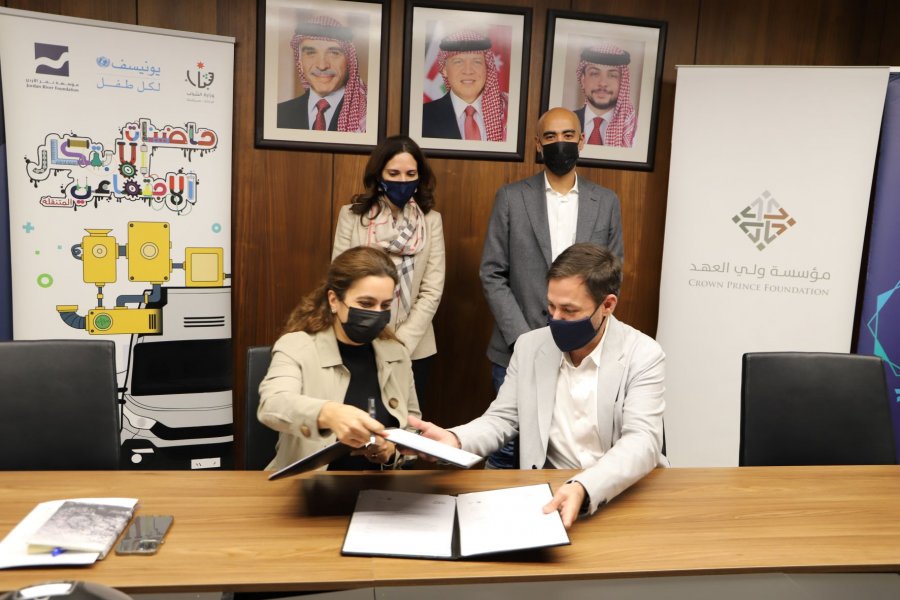 AMMAN – FabLab, a mobile digital fabrication and 3D printing laboratory, has been launched through a multi cooperation agreement between the Jordan River Foundation (JRF), Zain Innovation Campus (ZINC), and TechWorks; a Crown Prince Foundation initiative.
The agreement, signed by JRF's General Manager Enaam Barrishi, Dr. Tamam Mango, CEO of the Crown Prince Foundation, and Zain Jo's CEO Fahad Aljasem, will see FabLab offered all across the Kingdom through the UNICEF-funded project: Mobile Social Innovation Incubators (MSII), implemented by JRF in cooperation with the Ministry of Youth.
Offering access to digital fabrication tools and 3D printing technologies for local communities, FabLab will be hosted through MSII's emerging technology exhibitions across all the Kingdom's governorates in an effort to develop skills in social innovation, problem solving, and entrepreneurship.
The lab will also help beneficiaries develop 21st Century Skills including problem solving, critical thinking and teamwork, as well as bridging the gap between local communities and access to digital manufacturing technologies, which in turn would contribute to shifting mindsets from consumerism to production and free enterprise.