Orange Jordan supports social innovation in Aqaba with Jordan River Foundation
15 Mar, 2023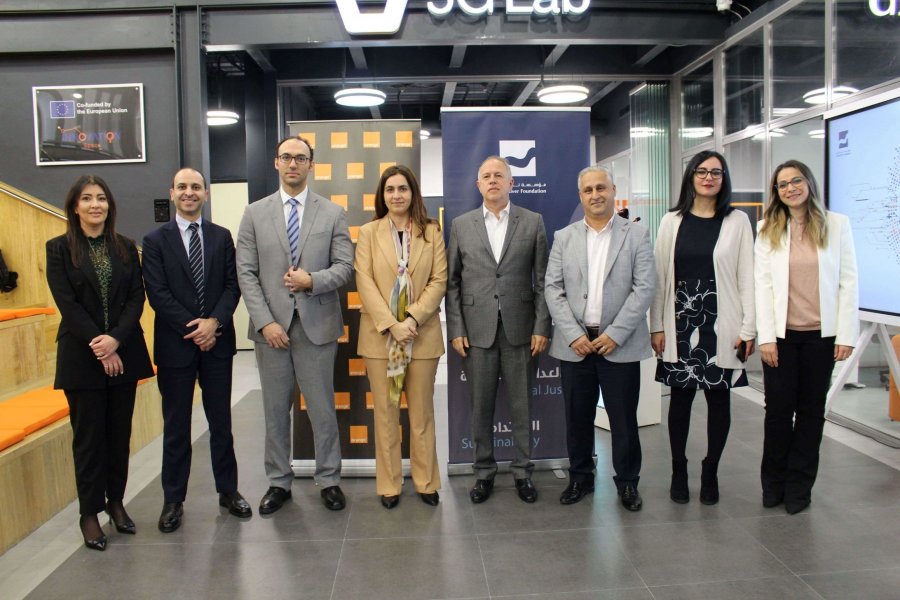 Orange Jordan announced supporting a social innovation space for youth at Queen Rania Center for Community Empowerment in Aqaba, one of Jordan River Foundation's projects.
The space aims to empower 1500 young men and women in Aqaba through digital innovation skills and active citizenship stemming from Orange Jordan's role as a responsible digital leader.
Orange Jordan will offer free digital resources, mainly tools necessary to discover new technologies in Science, Technology, Engineering, Arts, and Math (STEAM) under Orange FabLab, to enhance collective and interactive work and active learning, and encourage youth to find new solutions to their socioeconomic challenges. The tools also include football robots, a hologram fan, and an interactive BEAM floor.
CEO of Orange Jordan, Thierry Marigny, affirmed the importance of the partnership in supporting the Jordan River Foundation, as the company seeks to empower youth by providing them with the digital skills, tools, and space needed to turn their ideas into innovative entrepreneurial models with a focus on "learning by experience".
Marigny stated that the sponsorship is one of the company's continuous efforts to increase the number of participants in Orange's free digital programs across the kingdom to promote innovation, empower them to explore new solutions that cater to the economy and society, prepare them for the job market, as well as enhance their entrepreneurial skills and civic participation.
Director General of Jordan River Foundation, Enaam Barrishi, stressed the importance of preparing the youth of Aqaba for the job market by developing social innovation skills, learning by experience, and utilizing technologies in line with the needs and capabilities of youth and their communities through a series of interventions using the latest technology and twenty-first-century skills.