Pepsico-Jordan Supports Expansion Of Jordan River Foundation's Al-karma Kitchen
23 Nov, 2017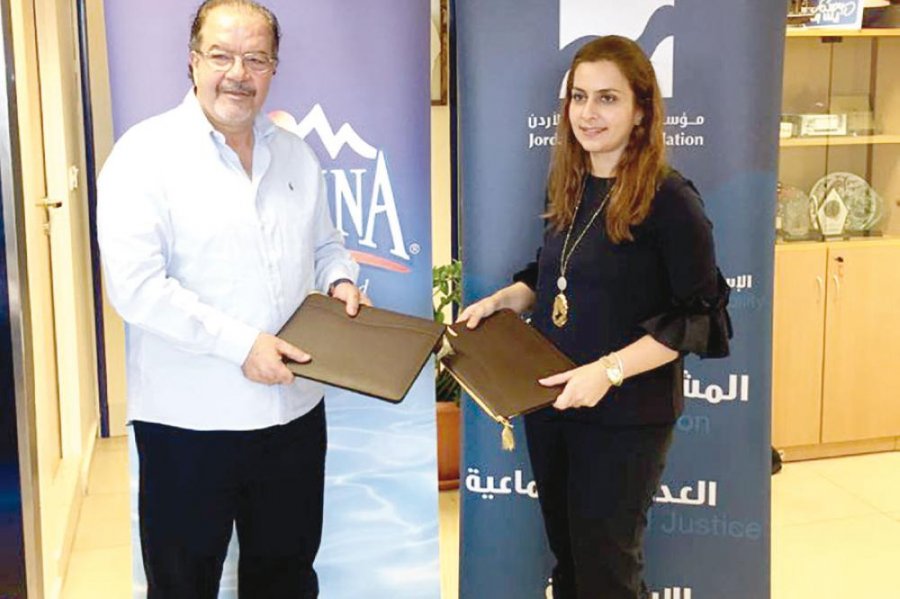 In line with its community social responsibility program, PepsiCo-Jordanhas signed an agreement on Tuesday with the Jordan River Foundation (JRF), committing to provide financial support for the development and expansion of Al-Karma Kitchen; one of JRF's key development projects in Jabal Al-Nasr, East Amman. The agreement was signed at the Company's headquarters by PepsiCo-Jordan's General Manager Eng. Nidal Hamam, and JRF's Director General Mrs. Enaam Barrishi.
This agreement reflects PepsiCo-Jordan's efforts to empower Jordanian women and enhance their role in society, as it will help elevate the Kitchen's productivity and improve the performance of the women who work within it, as well as provide new employment opportunities for those who live nearby.
"We are delighted to partner with JRF, with whom we share a vision of empowering women to help them achieve their independence, financial security and a better standard of living," noted Eng. Hamam. "PepsiCo-Jordan iscommitted to supporting local projects that promote the participation of women in the labor market, which in turn enhances economic and social development, as well as nurtures Jordan's economy."
JRF's Director General Mrs. Enaam Barrishi commended PepsiCo-Jordan's support of the development and expansion of Al Karma Kitchen in Al Nasr area, and its role in contributing to the Foundation's mission of offering development programs and projects related to the social and economic empowerment of women across the Kingdom, which is part of the Foundation's efforts to support local communities by offering economic opportunities that sustain incomes and improve livelihoods.