RJ to Support JRF's Community Empowerment Program
20 Jun, 2023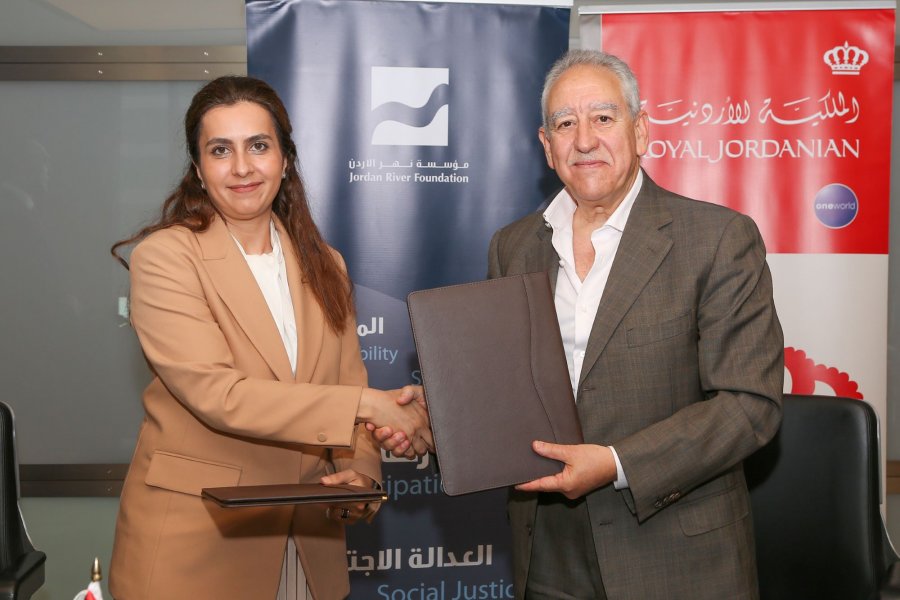 Royal Jordanian (RJ) has signed a cooperation agreement with the Jordan River Foundation (JRF) supporting JRF's social enterprises launched to empower local community women through culinary arts and handicrafts.
Under the agreement, RJ is to cover travel and shipping costs supporting JRF's participation in regional and international art and food exhibitions to help market products of female beneficiaries who rely on cooking and handicrafts for a living.
"Our partnership with RJ will help develop our social enterprises in terms of reach and impact; offering sustainable economic opportunities for women in local and refugee communities through employment and the development of their business skills," points JRF's Director Enaam Barrishi.
"RJ is committed to supporting social entrepreneurship for local communities through organizations like JRF, whose mission and vision are aligned with the company's sustainable goals and social responsibility, especially with regards to alleviating poverty, empowering women and youth, and offering employment opportunities to help improve livelihoods," points RJ's CEO Samer Majali.