Tent Awards IKEA for Key Role in Empowering Refugees via JRF Partnership
20 Jun, 2021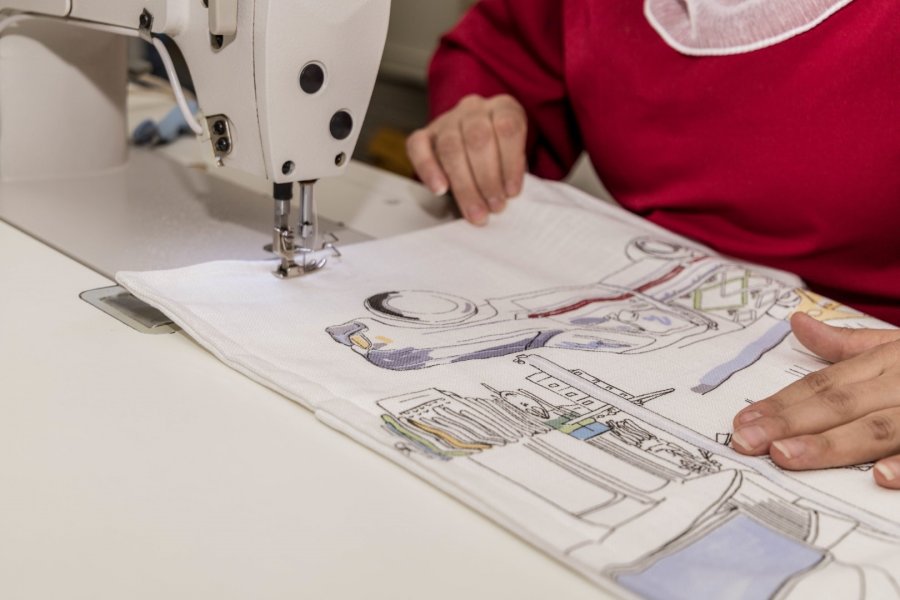 Marking World Refugee Week, the Tent Foundation recognized the achievements of a group of leading companies for their role in empowering refugees and integrating them into host communities through social entrepreneurship.
The virtual event, attended by Tent's founder Hamdi Ulukaya, and Moderna's Chairman/co-founder Dr. Noubar Afeyan, highlighted the role of several award-winning companies, including IKEA, Gap Inc., PayPal, and Sony, in supporting refugees through entrepreneurial innovation and social integration.
As a recipient of Tent's "Business for Refugees" Award, IKEA shared its unique experience in supporting Syrian refugees through a special social enterprise project launched in partnership with The Jordan River Foundation (JRF). The project integrates female artisans into IKEA's core business operations under JRF's Jordan River Designs project; a social entrepreneurship initiative empowering local community women who rely on handicrafts for a living. The company capitalized on JRF's 25 year experience in community empowerment to help integrate female artisans into IKEA's supply chain through a series of exclusive embroidery products offered through IKEA's stores worldwide.
"As IKEA's exclusive partner, we are so proud to see our joint efforts being recognized by the Tent Foundation. It is a testimony to the successes we've been able to achieve through empowering Syrian refugees in local host communities across Jordan by offering long term jobs that have enabled female artisans to produce IKEA exclusive embroideries sold throughout its stores all across the globe," points JRF's General Director Enaam Barrishi. "The experience evolved into an innovative model that integrates craftsmanship, local Jordanian heritage and lean production processes," adds Barrishi.
The award is part of Tent's continuous efforts to mobilize business communities to improve the lives and livelihoods of 30 million refugees forcibly displaced from their home countries worldwide.