Vocational Training, Employability Skills at Center of GJU, JRF MoU
18 Sep, 2022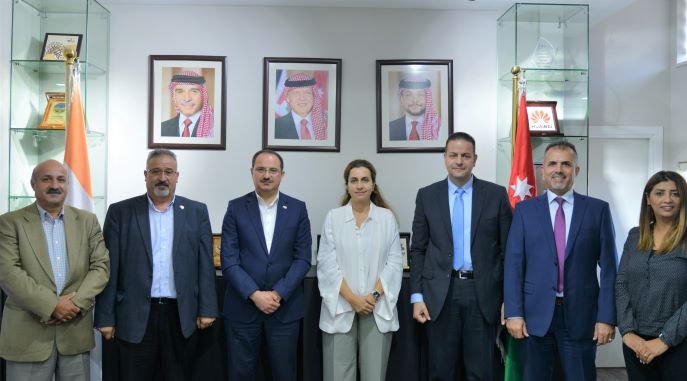 AMMAN - The Jordan River Foundation (JRF) signed a Memorandum of Understanding with the German Jordanian University supporting the foundation's mission to empower youth through vocational training and workforce readiness skills. The MoU was signed by GJU's President Prof. Ala'aldeen al-Halhouli and JRF's Director General Enaam Barrishi with the aim of developing collaborative projects and activities addressing employability skills and technical acumen for youth seeking vocational posts.
GJU will develop special academic courses in line with these objectives for students and youth seeking vocational careers in an attempt to bridge the gap between educational outcomes and job market needs. Barrishi reiterated the need to leverage the skills of youth through partnerships with Jordan's academia as part of the foundation's mission to empower local communities through workforce readiness, basic life skills and entrepreneurial education.
Al-Halhouli reiterated the importance of developing accredited academic tracks designed to leverage skills in workforce readiness and vocational acumen via JRF's strategic partnership; empowering undergraduates in their future career decisions.
"Vocational and technical training are at the core of JRF's mission to help youth unleash their potential as qualified employees," pointed Barrishi. "Today's partnership is in line with our mission to empower communities through the foundation's employability skills and job matching interventions."